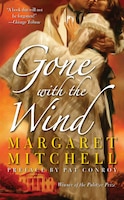 Last week was the Banned Book Week Hop and I was offering a copy of
Gone With The Wind
. Which I must say I have been slowly making my way through these last months - yes, I did say slowly. A few pages in the morning, another page here or there, interspersed with other reading of course. But slow or not, I'm enjoying and obviously, savouring every page.
But to get to it - the winner of a paperback copy of
Gone With The Wind
is:


Daniel
Congrats - hope you enjoy the story as much as I am the second time round.
Ryshia